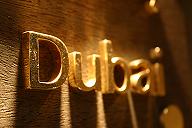 If you're looking for a really special destination where you can indulge your love of top-quality hotels, great shopping, fine dining, world-class golf and state-of-the-art spas, Dubai holiday guide is for you. Add to this a fascinating Middle-Eastern heritage to explore, and a range of exciting activities, and you have a destination with just about everything.
With year-round sunshine and miles of lovely beaches, Dubai is THE new destination, waiting to be discovered.
Dubai is just one of 7 Emirates that make up the United Arab Emirates (UAE). The others are quieter, but still have great beaches and resorts offering excellent value for money. At Ras al Khaimah, relaxing maybe the only thing on your mind, but there are plenty of distractions including a fantastic floodlit golf course, a great array of water sports and the khat (hot springs) to visit. The museum has archaeological material dating back as early as 5,000BC!
The only Emirate on the Gulf of Oman, Fujairah has lovely clean beaches with mountain views. It's a haven for water sports, especially snorkelling and diving. Deep-sea fishing is popular.
Getting there
Flying Time
Approx 7 hours to Dubai
Currency
UAE Dirham (Dh)
Visa Requirements
British Citizens do not require a visa.
Language
The official language is Arabic.Though English is widely spoken.
Important Dates to Remember
01 Jan-02 Feb - Dubai Winter Shopping Festival
Feb - Dubai Desert Classic - golf
31 Mar - Dubai Gold Cup horse racing
Jul/Aug - Dubai Summer Shopping Festival
12 Sep-13 Oct - Ramadan
13 Oct - Eid - end of Ramadan
Development in Dubai
Dubai is emerging as one of the world's leading holiday destinations. Development of new hotels, shopping malls and attractions is ongoing throughout Dubai.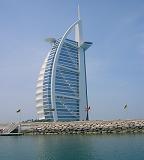 Ramadan
In Muslim countries there may be restrictions on alcohol consumption, restaurant facilities and entertainment during the month of Ramadan.
Extravagant Shopping
Shopping is such a huge pastime in Dubai, there's even a yearly festival dedicated to it (Jan/Feb). Finding the time to visit Dubai's 45 shopping malls won't be a problem. Many of their enormous air-conditioned complexes are open till midnight on various days. So don't forget your plastic because there are some fantastic tax-free bargains to be found. In the famous souks (marketplaces) you'll find everything from beautiful jewellery to fantastic local spices to exquisite silks. In the world's largest gold souk there are some great bargains to be had, so get your bartering skills in order.
Exciting Excursions
In the city, take a tour to discover Dubai's spectacular landmarks. Cruise the creek in a traditional wooden dhow, either in the sunshine or by moonlight. Out of town, hit the sand dunes on a 4-wheel drive adventure, journeying to a Bedouin-style camp where you'll enjoy a traditional Arab feast with entertainment from a belly dancer.
No-expense-spared courses designed by world-famous golfers, golf buggies with global positioning systems.
State-of-the-Art Family Fun
Dubai is a great place for kids. Many hotels have state-of-the-art sporting facilities and well-organised kids' clubs. Lots of properties are on Jumeirah Beach with its calm, shallow, warm waters (most hotels that aren't on the beach have shuttles to it). Cool off at the fantastic Wild Wadi water park with its 23 adrenalin-pumping rides.
Heritage and Culture
Explore the narrow lanes of 'Old Dubai' in the Bastakiya district and view the works of local potters and weavers at Heritage Village. The restored 400-year-old architecture of Hatta mountain village is a fascinating sight, as is the residence of the former Sheikh. Visit the Jumeirah mosque, and in Dubai's oldest building, Al Fahidi fort, wander around Dubai National Museum.
Fine Dining and Spas
If pure indulgence is your thing, then you've come to the right place. In those fabulous Dubai hotels, you'll find some of the world's best restaurants where world-class chefs have been wooed over to bring their culinary magic. Dubai is also home to some startlingly beautiful spas. In plush surrounds, you'll enjoy the latest treatments at the hands of qualified experts.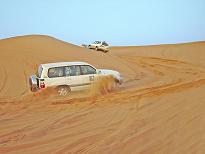 Action and Adventure
Like to live life to the max? How about riding a camel, or driving over sand dunes? You can try 'wadi bashing', take a 4-wheel-drive into the dry riverbeds that snake down from the mountains, and how about sand skiing down those dunes? You can even go 'real' skiing in the new snow dome. And don't forget the fabulous water sports.