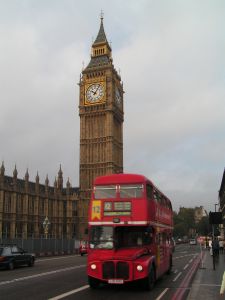 City Breaks - London
London is an amazing place to visit and if you are planning a trip you should really be very excited to be going. There is so much to do and a lot you should see. Don't try and over do it. If you're only here for a couple of days just select the places you really want to see and spend enough time in each place.
With so much to see and do in the London area this can be an overwhelming question. It is difficult to pinpoint all the things you wish to do and see during your visit.
We have compiled a list of 10 attractions which should be of interest:
British Museum
Great Russell Street
London, WC1B 3DG United Kingdom
Phone: +44 0207 7323 8299
The British Museum is one of London's top tourist attractions. It also offers quite a bit of information. It was built in 1753 and the Museum's distinctive Greek revivalist structure was built during the 19th century. It covers 14 acres of land with the exhibitions and admission is free for all
Tower of London
Tower Hill
London, EC3N 4AB United Kingdom
Phone: +44 20 7709 0765
The Tower of London is a place of past executions and 900 years of history. In those violent years it was used as a place of imprisonment. Crown Jewels is one of the famous attractions at this site and there are guided tours of the area available to see it.
Westminster Abbey
20 Dean's Yard
London, SW1P 3PA United Kingdom
Phone: +44 20 7222 5152
At Westminster Abbey it is famous for being an architectural wonder of the world and it is absolutely breathtaking. The place for the country's coronations since 1066 and for numerous other Royal occasions this is a masterful work of art and at present, it still is a church with regular service hours.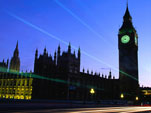 Houses of Parliament
Westminster
London, SW1A OAA United Kingdom
Phone: +44 20 7219 4272
House of Parliament for 900 years has been the home to the English government. Inside its massive walls are 1,100 rooms, 100 staircases and11 courtyards and it houses Westminster Hall, the Crypt Church, Members' Lobby, the Commons Library and the Peers Library. Outside in the tower is Big Ben a most celebrated structure.
Science Museum
Exhibition Road
South Kensington
London, SW7 2DD United Kingdom
Phone: +44 870 870 4868
The Science Museum offers a glimpse into the future as well as the latest technology. Interactive exhibits and audience participation shows make this a fine day of events and entertainment. It is fun for the whole group and make a day out of this fine experience with shops and dining places also.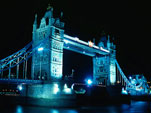 Tower Bridge
Tower Hill
London, SE1 2UP United Kingdom
Phone: +44 20 7403 3761
The Tower Bridge is known around the world and is famous as being one of the most visited bridges in all of history. It opened in 1894 and has excellent views of the Tower of London and of river life on the Thames. A tremendous exhibit awaits you at this site.
Madame Tussaud's
Marylebone Road
London, NW1 5LR United Kingdom
Phone: 0870 400 3000
Madame Tussaud's is the famous waxworks and was started by Madame Tussaud in 1835. She used to make making death masks during the French Revolution. Louis XVI and Marie Antoinette are displayed beside the actual blade that beheaded them and that is just a few of the fantastic sights you will see when you visit here.
Windsor Castle
Windsor
Berkshire, SR4 1NJ United Kingdom
Phone: +44 1753 869 898
The Windsor Castle is the home of the State Apartments, the St George's Chapel, the Gallery and the delightful Queen Mary's Dolls' House. This is an awesome and enormous site and it gets very many visitors at all times. Leave time to see how the British monarchy live in this fantastic site.
Kensington Palace
Kensington Gardens (off High Street Kensington)
London, W8 4PX United Kingdom
Phone: +44 20 7937 9561
Kensington Palace is where the Queen Victoria was born in 1819, and Princess Margaret and other royals still live in it. Kensington Palace was the London residence of the late Diana, Princess of Wales. Please make every effort to pay a visit to this attraction and share tea and lunch in the Orangery room weather permitting.
Buckingham Palace
Buckingham Palace Road
London, SW1A 1AA United Kingdom
Phone: +44 20 7321 2233
The Buckingham Palace is the home of the British royalty since 1837. The changing of the guard is tourist attraction that you must see. See the Queen's horse and stables in the Mews and walk the fascinating grounds. This is where it all happens in the home of the royals.