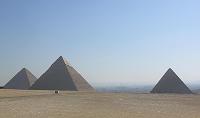 The Nile meanders silently through Egypt past some of the most ancient and beautiful monuments in the world. Much of the scenery you'll see in this wonderful African country has remained unchanged for literally thousands of years - there's a long and breathtaking history here, and the fascinating combination of age-old culture and superb resorts make Egypt an ideal holiday destination!
Choose from the following resorts in Egypt holiday guide
Sharm El Sheik
Nestled between the national park of Ras Mohammed and the calm shores of the Red Sea, Sharm el-Sheikh is the jewel of the Sinai Peninsula.
For many visitors, the most stunning scenery of this region is underwater in the colourful reefs encircling the peninsula. As one of the world's most extraordinary diving destinations, you can snorkel or dive in an underwater playground of coral gardens, shipwrecks and azure blue waters.
Hurghada
Hurghada is virtually a purpose-built resort developed around a water sports industry that you'd find difficult to beat anywhere else in the world. This part of the Red Sea coast is rich in stunningly beautiful underwater flora and fauna, and the warm water is home to a myriad of tropical fish and coral reefs that live out of the view of anyone without access to either scuba gear or a glass-bottomed boat.
Thankfully, both these activities are both available in abundance, as are many other aquatic pursuits over, and below sea level. If there's much to do during the day, then there's even more to do during the night. Hurghada comes alive with bustling bars, restaurants and clubs, and attracts a younger clientele, although revellers of all ages certainly won't feel out of place.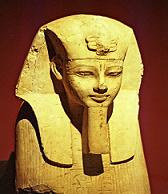 Luxor
You'll soon realise why Luxor has been called the world's grearest open air museum - the sheer number and quality of the monuments in the area is simply unparalleled. A paradise for culture lovers, this is the ideal base from which to visit the awe-inspiring monuments which line both sides of the Nile:
The stunning Valley Of The Kings and the tomb of Tutankhamun, the magnificent Luxor temple, and Karnak - the largest place of worship ever constructed, and built over a period of 1,500 years. Luxor's museum is also one of the best in Egypt and contains a wonderful display of antiquities. But there's more to Luxor than an impressive ancient history; wandering around the city today you'll find colourful cafes and restaurants, and bazaars where you can buy locally crafted alabaster goods and clay pottery. You can ride in a horse-drawn caleche, sail in a felucca, take a sunset cruise, or see the city from a hot-air balloon.