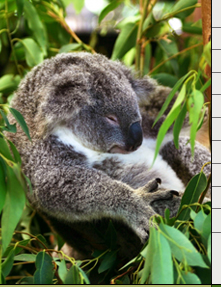 Australia is a huge country, covering 5 different time zones. It boasts some of the world's most beautiful beaches, stunning and unusual landscapes, vibrant cities and also vast expanses of baking hot outback.
Most of the major cities are situated around the edge of Australia, with most of the population clustered into the South East corner and along the coast of Queensland. The capital Sydney is one of the most exciting cities in the world, with the world famous opera house and harbour bridge, great nightlife and superb beaches. Queensland is known for its great weather, beaches and surfing. Further north in Queensland is the Great Barrier Reef, one of the wonders of the world.
Further south is Melbourne, with a slightly milder climate and a fantastic reputation for shopping. In the heart of Australia lies Alice Springs, gateway to nearby Uluru or Ayer's rock, a striking rock red formation rising high into the sky.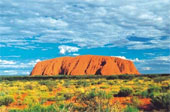 Why take a holiday or vacation in Australia?
You will find a warm and friendly welcome in Australia, and the warm weather guarantees an outdoor lifestyle and lots of opportunities for sports and activities such as walking, running, swimming and surfing.
Australia is a superb travel destination, with its stunning natural beauty, warm climate and great beaches. Australia is a vast country, and many travellers choose to join organised tours in order to get around and to appreciate its diversity. The national airline is Qantas, and there are many international airports, including Sydney, Perth, Brisbane and Melbourne.
The 'outback' may be hard to define, but you'll know it when you see it. The outback is mythical Australia - red dust, empty tracks, unique wildlife, tall tales and big characters. It's not just about lifeless desert. With its awesome sense of space and few people, the Northern Territory is the real outback. There are vast open skies, wildlife abounds, the pubs are quirky and the characters you'll meet here are authentic and larger than life.